Discover Our Services for Businesses
Focus on your work, we'll take care of the break
PASS237 offers employees the delivery of balanced meals directly to their workplace. Made from a variety of fresh products, these dishes offer employees healthy and tasty food. Based on the principle that working people have little time and not much choice when it comes to eating, we offer a fast service, which allows employees to choose from a dozen dishes each day and have their meals delivered on time.
Various menus adapted to all diets
Tailor-made rates for companies
Balanced meals delivered on time
Payment flexibility for companies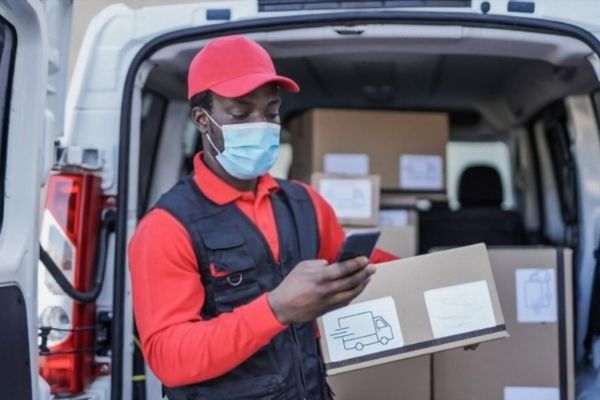 You produce, we supply!
PASS237 is the ideal growth partner. Our extensive network of carriers and couriers allows companies to spend less time managing their logistics and focus on their core business, while maintaining maximum control. Focus on growing your sales, keep your expenses under control and deliver your customers and partners on time.
Extensive network of transporters
All types of goods to be transported
Rates according to volume
Flexible payment options.
Transparency
At Pass237 everything is transparent. You have unparalleled visibility and always have the essential information to make the right decisions for your shopping.
Monitoring
A range of services tailored to your budget, but also with detailed reports and information at the end of each assignment.
Safety as a priority
We hand-pick the profiles and they pass a battery of tests and checks before being integrated into our network of agents. In addition, all your operations are insured by ALLIANZ, the German insurer.
Network of transporters and agents
Present in all cities of Cameroon
Ordering possible 7d/7, 24h/24
Discreet Field Officers & Confidential Service
Risk insurance for all your operations
Ongoing monitoring and reporting to the client, with receipts and photos
Contact us for a personalised quote.
They put their trust in us
I was a bit scared when I made my request as everything comes from Cameroon…
I have to say that my experience was excellent: easy to order, availability and professionalism of the customer service by phone, delivery within the time limit. really on TOP. I recommend to other kmer in the diaspora.
I see a lot of bad feedback on services related to Cameroon
I used the services of this company this week for the first time after stumbling across the site. My mum's care in Cameroon was paid for on time and she has a person who reports to me every day on her condition. I believe that when it goes well it should be said as well.
I have to admit that I entrusted them with my race because it was difficult and I didn't have anyone in the country who was willing to do it, so I was stuck and at the same time it was a test, because the camerorun is always a little suspicious. But here!… I'm pleasantly surprised. Bravo to the promoter of this idea.